A family-owned Music Studio in Burlington Massachusetts
Violin Lessons with Sarah Ibbett
Sarah Titterington Ibbett holds a Bachelor in Music from the Oberlin Conservatory of Music, a Masters in Music from the Guildhall School of Music and Drama and a Performance Diploma from Boston University. She proudly teaches Suzuki violin lessons at the Ibbett Music Studio in Burlington, Massachusetts.
About the Suzuki Method:
Beautiful Tone, Beautiful Heart
Dr. Suzuki knew that by giving children the gift of music, he was giving the world the gift of kind, beautiful citizens. Through the process of learning to play a musical instrument, children learn countless life skills, such as patience, diligence, the joy of hard work and accomplishment, community, teamwork, and the confidence that if they work, they can achieve great things. As Pablo Casals exclaimed after hearing Dr. Suzuki's students play, "Perhaps it is music that will save the world".
The Mother Tongue Method
Every healthy child learns to speak his or her native language. Dr. Suzuki found this to be a very inspiring phenomenon; after all, languages are incredibly complicated! He decided to imitate the way children learn a language and use it to learn to play a musical instrument as well. The "Mother Tongue Method" is one of the core elements of the Suzuki Method and one of the keys to its success around the world. When children learn their native tongue, they are immersed in it every day, so we immerse children in beautiful music every day as well. Children are inspired by their parents' speech and imitate it, so we start Suzuki lessons by teaching the parent to play the instrument first, and then parent and child continue to work closely together at the lesson and during practices at home. Children learn their language in a community, surrounded by other children, so group classes are an essential part of the Suzuki program in addition to private lessons. Children learn a language gradually, accumulating words and repeating them countless times, so we accumulate repertoire, and repeat the pieces in our practice that we have already learned (we call these pieces "review pieces", and it is one of the most important elements in our practice). Children start by hearing the language, and learn to write it later- Suzuki students learn to play "by ear" first, and then learn to read music. Most importantly, when a child is learning his or her native tongue, there is a positive expectation that the child will learn it. It is our duty as teachers and parents to imitate this by providing a calm, patient, supportive environment. As Dr. Suzuki always said, "Never hurry, never stop".
Biography:
Mrs. Ibbett is a member of the Suzuki Massachusetts Board of Directors, she has taught at Suzuki institutes and workshops around the country and has given presentations at national Suzuki conferences.
She recently moved from the UK where she played violin with the Orchestra of the Age of Enlightenment, the London Handel Orchestra, the Hanover Band, the Purcell Orchestra, the London Orchestra da Camera and Florilegium. She currently plays with a variety of ensembles in the Boston area including Grand Harmonie and the Lexington Symphony.
Mrs. Ibbett grew up in Kansas City where she was a Suzuki student herself, studying with Beth Titterington, Stephanie Sandven and Eleanor Allen. Please visit her blog for Suzuki students, parents and teachers at http://talenteducation.tumblr.com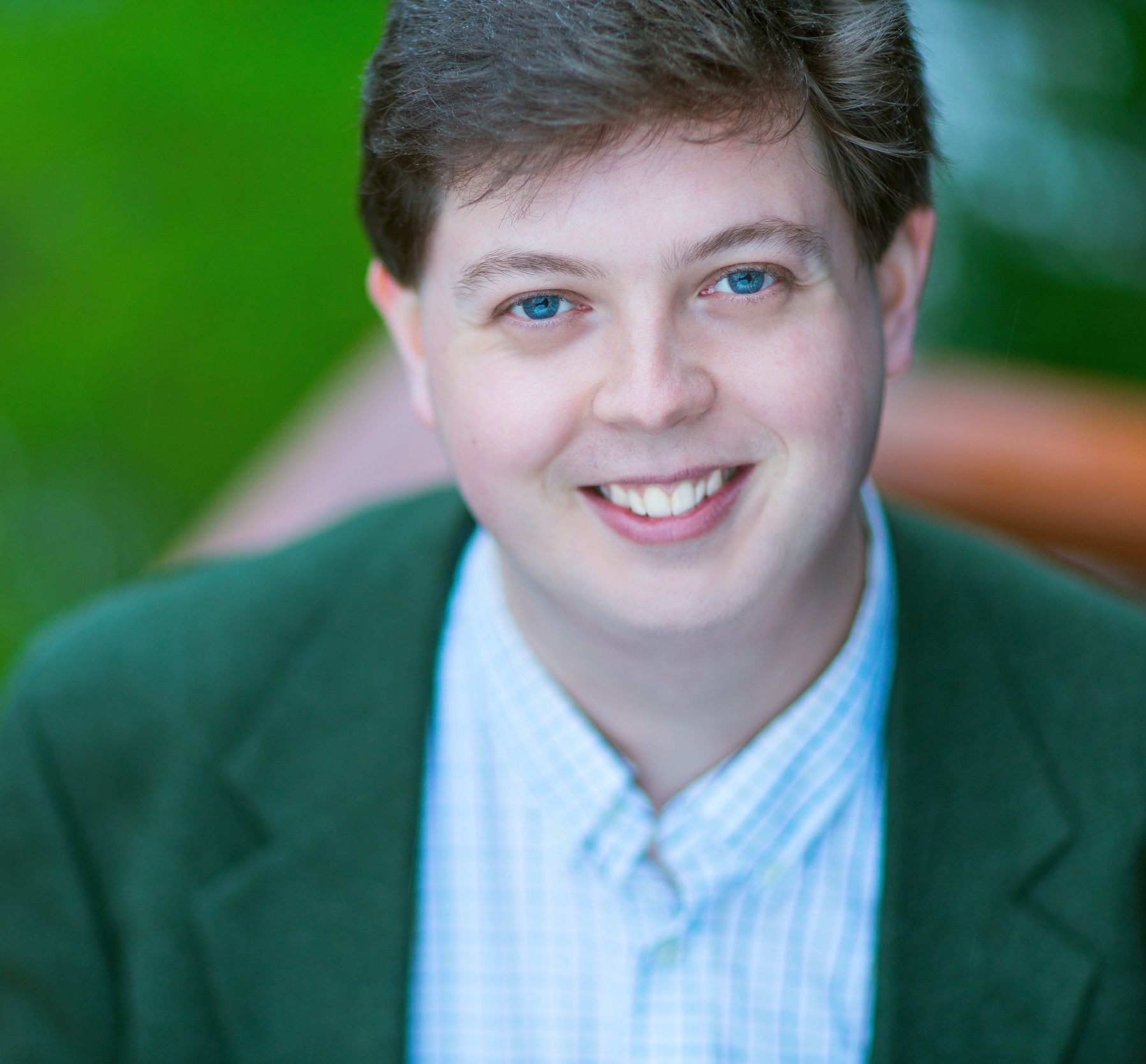 Piano Lessons with David Ibbett
Dr. David Ibbett holds a Masters in Music from the University of Cambridge and a doctorate in composition from the University of Birmingham, UK. He taught piano for 7 years in London before moving to the US with his wife Sarah in 2014 – and is now proud to be based at the Ibbett Music Studio in Burlington Massachusetts.
Teaching Philosophy
The study of piano provides a wonderful opportunity for self-expression and creativity, but also for critical thinking, problem solving, and building self-confidence. It is a vital foundation to understanding and enjoying the world of music, and I love to work with students at all stages of their musical journeys.
I introduce my students to pieces from classical, jazz, pop and rock styles – always with an emphasis on variety, right from the beginning of study. Traditional repertoire, scales, arpeggios and technical exercises are essential for building a strong technique, but must always be balanced with pieces from the piano's rich range of styles – which gets richer all the time as new music is written by contemporary artists. I encourage my students to pick their own pieces to learn (surprise me!), and am always happy to make an arrangement of a song to match a their ability level. There is nothing more motivating than learning to play your favourite song on the piano, and in the process, develop a whole host of new skills.
Many of my piano students go on to develop an interest in creating their own music, and this often begins with making an arrangement of a song by ear. Along the way, we learn music theory, harmonization, keyboard skills, and the principles of song writing. This creative journey is different for every student, and sometimes leads to the composition of original music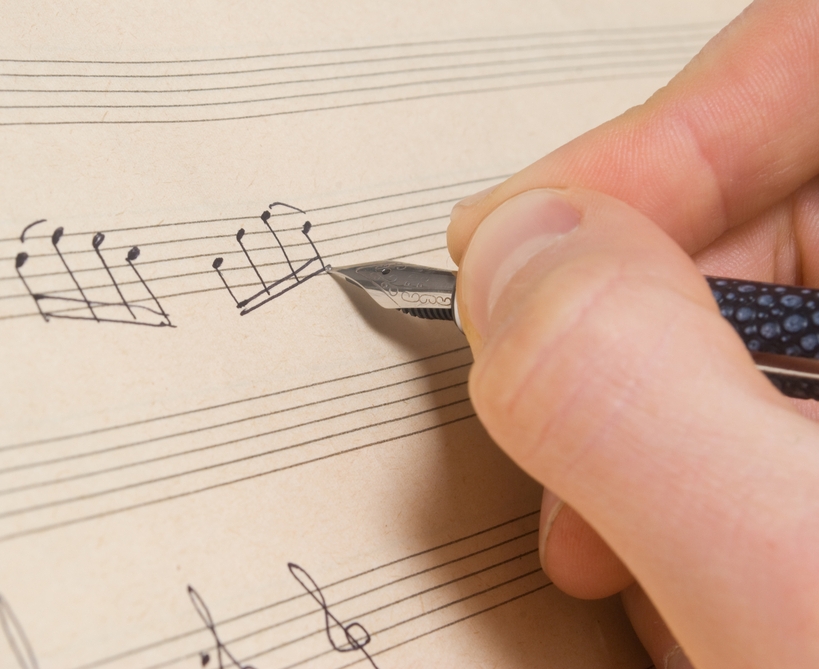 Composing, Music Theory and Technology
Lessons with Dr. David Ibbett, who has held composition-teaching positions at the University of Cambridge, the University of Birmingham and the Guildhall School of Music and Drama, and now teaches at the Ibbett Music Studio and the Yamaha School of Boston. His students have been placed in the Massachusetts Teachers' Association Composition Competition, the Yamaha Junior Original Concert, the BBC Proms Young Composer Workshop, and gone on to study at Music Colleges and Conservatories. Hear his compositions at www.davidibbett.com.
Composing Philosophy
Composition brings all of the musical skills together: performing, improvising, listening, theory and creativity. From the simplest of beginnings, these skills can culminate into works of great imagination, a journey that requires hard work, but also a clear sense of joy – the joy of discovery.
My composition students work on a wide variety of projects, from piano pieces to ensemble music, film scoring and electronic music. As with my piano teaching, I encourage diversity and variety for all of my composition students. Together, we do a lot of listening to different styles in a quest to find what makes a piece of music tick, gathering ideas and influences along the way. Assembling this jigsaw influences into a coherent, polished and personal style can be a daunting task, but with patience and careful listening – to music, but also to yourself – a natural path will emerge.
When teaching music theory, I believe that a practical approach is best – learning concepts of harmony and musical structure by working on a challenging project. When it comes to the 'rules' aspect of traditional theory, I aim to offer full explanations, while gradually building up a complete picture of how musical concepts relate to one another. This requires a good deal of context and study of other music – the Classical Greats – but also modern styles, including the contemporary classical and electronic music. Through this, we can learn why music appears to follow rules, and how they can be invented, followed, bent and broken.
As an electronic musician myself, I believe that all students should have the opportunity to study electronic music – its history, recording processes and the arts of sequencing and processing. Many of my composition students incorporate electronic work into their practice, as this is now essential for any career in composition. I teach the following software: Logic Pro, Pro Tools, Ableton Live, Garage Band, Max MSP, Sibelius, MuseScore and Noteflight.
I am an active composer in the Massachusetts and internationally in the USA and Europe. To learn more, see my projects at www.davidibbett.com
Ibbett Music
21 Forbes Avenue
Burlington
Massachusetts 01803
We offer free Trial Lessons in all subjects
Call 617-717-8850 for information and rates
or use the contact form below:
Website and all images copyright Ibbett Music © 2018